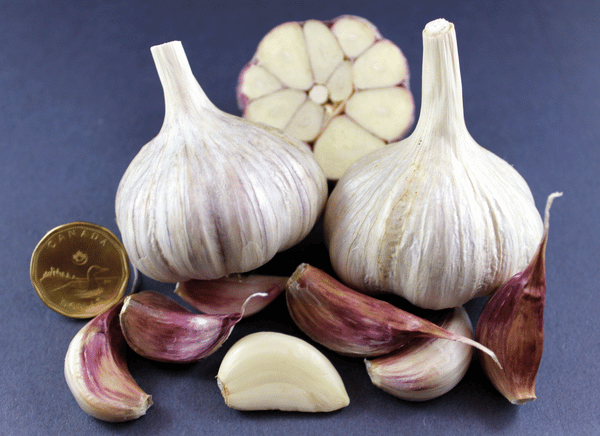 Babylon™ Ice® Garlic Jumbo 2" Hardneck
---
---
---
BABYLON™ is a deep bluish-red heirloom hardneckgarlic with a flavour that you feel. Strong, bold, true garlicky flavour with subtle spicy undertones. As a culinary garlic, Babylon™ makes incredible dill pickles and Caesar salad dressing. This is one of our longest storing garlics. Under the right conditions, it can store for up to 9-12 months! Also provides bonus edible scape shoots if planted. Jumbo has a head size of 2" in diameter. Price is per garlic head. Perfect for seed garlic as well as for fresh eating. Our 2019 crop is ready for sale as of September 3rd. 
Free garlic growing guide with purchase.
We reserve the right to limit quantities.
Why the Loonie in every photo? We've thought long and hard about how to clearly show how large our garlic varieties grow. Take a Loonie in your hand and look at our photos. Probably the biggest garlic you've seen, eh? Every one of our varieties can grow like that.
---
Share this Product
---
---